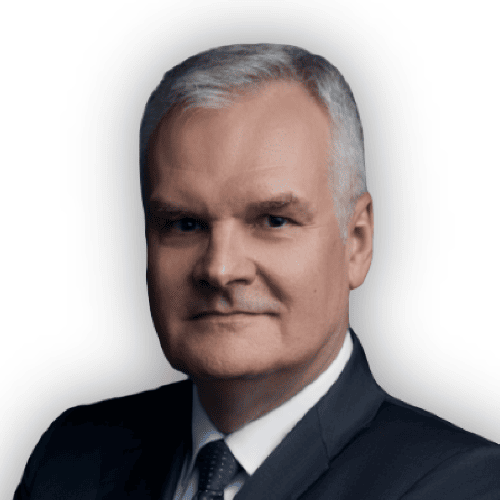 Director
Poltegor-Instytut
Dr. Jacek Szczepinski received a M.Sc. degrees in geology from the University of Wroclaw and in hydrogeology and engineering geology from the AGH University of Cracow. He received Ph.D. degree and habilitation in technical sciences from Wroclaw University of Science and Technology. He was working at University of Wroclaw in the Geology Department and Poltegor-Engineering Ltd., as a hydrogeologist and project manager. In 2013 he was appointed Director of "Poltegor-Institute" Institute of Opencast Mining in Wrocław. As a principal hydrogeologist and project manager he performed many project reports for lignite mine industry: feasibility reports, mining plans, environmental impact assessment and hydrogeology reports and management and reclamation of abandoned open pits projects in Poland and India. Author of more than 60 scientific papers published in Poland and abroad on: groundwater flow modelling, mine dewatering, water management of post-mining pits and coal industry policy. The consultant, visitor and participant of different international events related to coal and lignite mine development in: Australia, China, Czech Republic, Germany, India, New Zealand, Spain, Turkey, US, UK. Member of the Executive Committee of the European Coal and Lignite Association (Euracoal), Member of Scientific Committee the International Mine Water Association and Vice-chairman of the Committee on Mining of the Polish Academy of Sciences, Wroclaw Branch.
Session 2
Post-mining land management in Polish lignite industry.
The post mining land management requires specific action aimed at reducing the negative effects of this activity and making full use of new landscape forms. In Poland, this issue is of particular importance in the case of large-scale open-pit mining associated with the lignite production. The landscape of post-mining areas is distinguished by its characteristic features, which are the result of the activity. It is formed by complexes of post-mining open pits and heaps of overburden, which remain after the end of lignite production. There are many methods of post-mining areas development. Selection of the method depends on the properties of the reclaimed land, economic and technical considerations and public expectations. In the case of post-mining open pits, the flooding is the most popular method of reclamation. Pit lakes are used as a swimming pools or retention reservoirs. As for the areas of external and internal dumps, in the past the preferred direction of reclamation was agriculture and forestry. Nowadays, these areas are increasingly used for construction of renewables source of energy like windmills and photovoltaics or sports and recreational facilities.
---